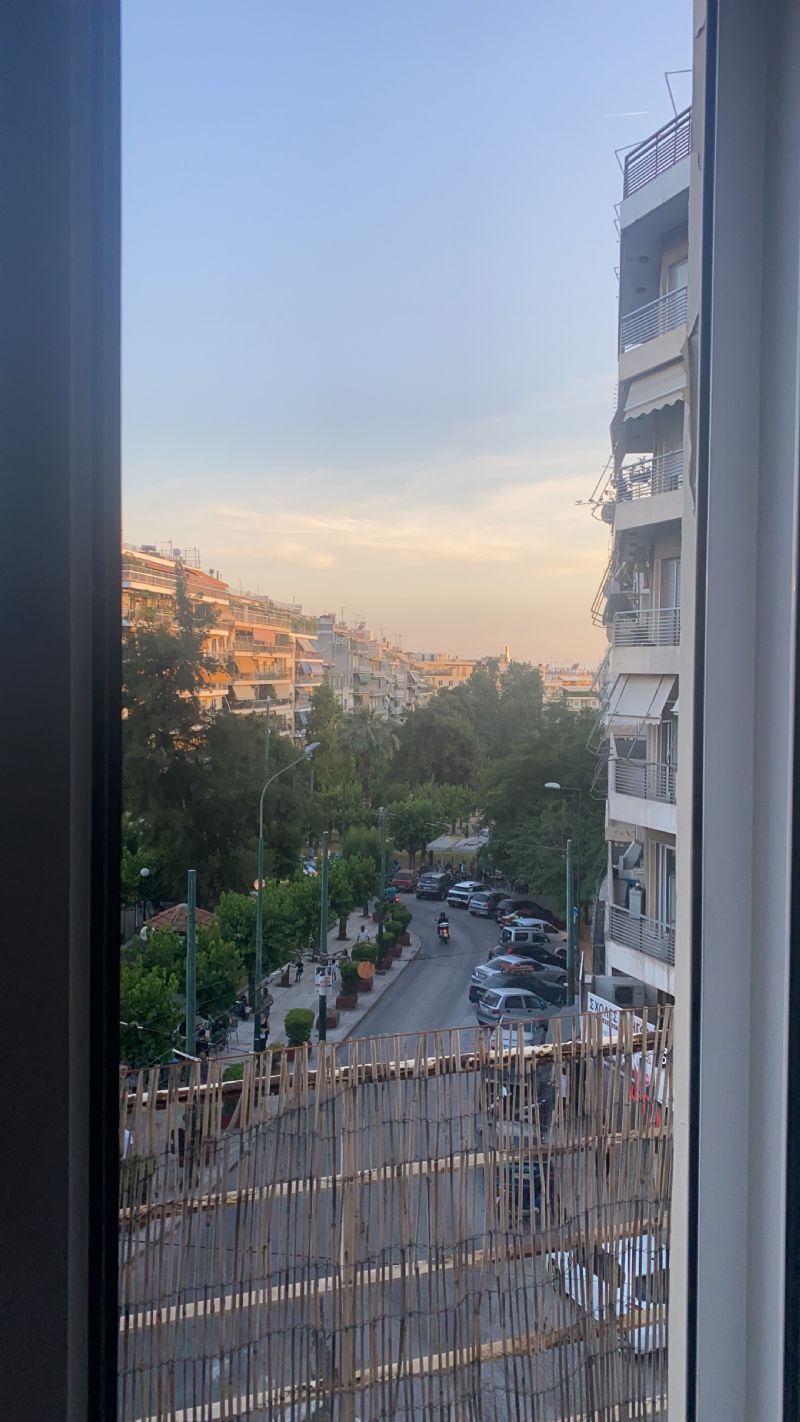 The uniqueness of this month without a designated host has brought us all kinds of new opportunities. For example, creating our own ministry schedule, deciding our ministry activities, and partnering with a new ministry, Streetlights. Streetlights is a community center in a primarily refugee community in the north of Athens. Here, the ministry looks to serve its community through an after school facility from 4-9pm each week day. We have been able to play games like Fifa, Wii, Foosball, and Uno with some of the local kiddos as well as color, get our hair done, give piggyback rides and watch movies. It's been really special to us since leaving our place serving Ukrainian families becoming displaced by their nation's circumstances to be here amidst a community of people who have been displaced long term from their home nations, and families. The families we are serving are primarily from Afghanistan and others are from both Romania and Greece. Although we don't desire anyone to be in these circumstances, we view our time here with these moms and kiddos as a privilege to understand more of what they're going through and who they are. It's our goal to continue to bring Christ's undying love to an often unloved community.
We have been so grateful to partner and serve with Streetlights amongst other ministry activities. We have spent many hours praying over this community, past hosts and organizations from our time on the World Race, each other, and our communities back home. We have also made friends and shared the love of God all throughout Athens as we have toured the city, shared meals and explored some of the historic places this ancient city has to offer, including Mars Hill, the place of St. Paul's famous Acts 17 speech.
During this time we have been living in uptown Athens, right around the corner from Streetlights. We've found that although we have many ministry ideas and opportunities it has been hard to live amidst such a cloud of darkness in the community. The history that exists in this city, the crime and war that it has faced, and the detestable reality that so much evil still reigns here, has been hard to live in. This is truly a city that never sleeps, traffic and noise boom until the early hours of morning. Many men, women and children parade the streets way beyond dark. The streets are dirty, covered with graffiti and poverty is very apparent. Living here means we hear a lot of street noise all of the time, experience what it means to have plumbing problems, and an overall chaotic living situation. However, we know this is exactly where God wants us to be and we have enjoyed our time here.
We experienced an 'uptown funk' as we transitioned into this new and unique place last week. Through it we are again learning what it means to finish strong and to persevere for the goodness of God to shine through us. We are choosing to be the light in a dark place. Of course this transition came with challenges like comparing our situation to the other teams, missing home at deeper levels, and trudging through negativity to find joy but it has been so GOOD. We have already seen so much fruit from choosing to be here. A few of my teammates have had the opportunity to help a previously trafficked Afghan refugee begin the process of regaining official documents. As well as we have shared love and fun with so many kiddos at Streetlights and we have a beach day planned with one of the refugee families for Sunday afternoon.
In our funk, we stayed committed to our goals as a team, to keep our eyes fixed on Jesus' love for us, to read through 1st and 2nd Thessalonians together (after all, we are in Greece), and to take time to get to know one another better. In this perseverance, we have overcome our perspective of difficulty through the ease of life through Christ's eyes. We have prayed a WHOLE lot more, taken time to give thanks and praise Him for all He has done, and press in to finish this race well. We are resting in the truths of who we are as God's children, chosen and able through Him. We're taking Paul's letters as an example of how to live and love well.
"But since we belong to the day, let us be sober, putting on faith and love as a breastplate, and the hope of salvation as a helmet. For God did not appoint us to suffer wrath but to receive salvation through our Lord Jesus Christ. He died for us so that, whether we are awake or asleep, we may live together with him. Therefore encourage one another and build each other up, just as in fact you are doing."
– 1 Thessalonians 5:8-11
So I hope this letter, just as Paul's letters to the Thessalonians, can be an encouragement to you to persevere through whatever 'funk' you may be facing. Maybe it's time you pray and sing it out or find those people in your life that will encourage you to keep pushing forward. The end is in sight and every moment on the journey is WORTH it.
Peace & Love to all!
Savanna
(Our balcony view from my bed perspective)