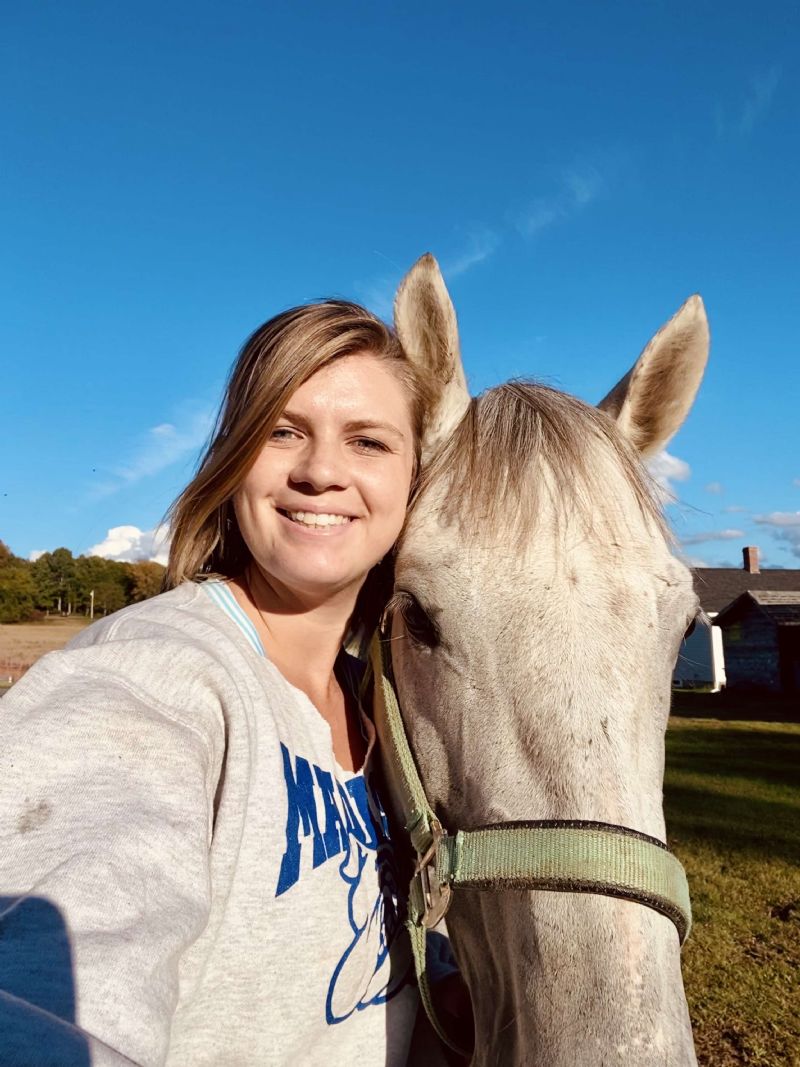 In my time as a Christian (almost 20 years), I have done my "fair share" of praying. I have prayed about the little things and the biggest things. I have prayed over test scores and sports performances, boyfriends and friendships, family near and far, housing situations and finances, life and death in the passing of loved ones, you name it, I've probably prayed about it for my own life or over someone else's. And although sometimes I am taken a back when prayers appear unanswered, the mystery and amazement of answered prayers always outweighs the doubt.
In the past three months, since returning from the World Race, I have experienced a lot of ups and downs, highs and lows, mountaintop moments and valley despair. AND I CAN'T HELP BUT TESTIFY THAT PRAYER MOVES MOUNTAINS.
Upon coming home I was so excited to return to my beloved family and friends, my hometown, my church community and my love for the great outdoors Maine has to offer. Yet in less than two weeks time I found out one of my beloved childhood friends had suddenly passed. Talk about a shot to the heart. Talk about unexpected valley despair. Yet I saw the power of prayer wrap comfort around my friend's parents, family and friends in their darkest moments. I saw and heard the testimony of our church community coming around them with visits, meals, messages and flowers. Not only that, but I had the opportunity to speak at my dear friend, Haley's celebration of life. And I felt the prayers of my community come around me as I prepared my heart and mind with words to say and as I stepped on stage to say them. Haley was a bright light in my childhood, a force to be reckoned with, a sunflower, and someone who is dearly missed.
Moving through grief and loss of friendship, both in my community and as I moved on from the closeness I felt with my World Race friends was and has been difficult. With my World Race girls, it was like one day we were all sitting around sharing our struggles, our joys and finding everything to laugh at and the next day, silence. We all had to take in the community, the culture, the circumstances of moving home. Transitions make communication difficult when everyone is going their separate ways across four time zones.
Yet in the midst of this transition I felt the wrapping of prayer again and again as my closest friends from my church family have continued to pray for me. To pray for peace and grace for myself. For me to share my heart and the emotions I am feeling. For me to share stories from my experiences as I feel led.
And I've had such great and beautiful opportunities to share, to get plugged back in and to watch friendships blossom. Although Haley's passing was a complete loss to her family and friends, her passing led to her friends – a great number of us from high school building back the friendships, high school graduation, relationships, distance and time have taken from us. We know that Haley would have loved to be a part of this rekindling and so we have been encouraged to get the girls back together. We've already shared in one great meet up and have planned for another later this fall. This time of getting plugged back in has also provided the opportunity for me to share at my church as well as with co-workers and friends in all of my circles. The continued prayer that we would always be a light as we go, continues to be answered as I walk forth. AND beyond all of that, I have even been blessed with the opportunity to rekindle an old love – spending time and building relationship with horses. Around the time I restarted my job as a teacher, I found myself desperately wondering if I was still capable of completing this role. I wasn't sure I was ready to get back to the day to day of structured education. Yet in this questioning, I found an old friend asking for help with a new rescue horse that just showed up one day. When I read her post, my heart leapt with passion and excitement, a small commitment of hanging out, brushing and grazing this little gal named Laney. She desperately needed some TLC and so did my soul. So here we find ourselves three weeks later and onto a fast friendship. Laney, though wounded and abandoned, randomly picked up and taken somewhere new in her own eyes, is the sweetest horse you'd ever find. She has neighed at me before I've even stepped out of the car, every time I've visited. She, like me, needed a little companionship and man I am blessed by that. You see, I had begun praying for a companion in my heart and though a horse wasn't exactly what I expected, she's exactly what my heart needed. I, too, was feeling the weight of wounds, abandonment and the transition of being in a new season.
AND again, I felt the presence of peace all around me as I recently committed one of the greatest honors of my life: marrying two of my closest friends!! Woohoo! In this season, I chose to become ordained at the call to complete their ceremony, an honor I could never deny. An event I will deeply treasure for life on end. Yet it didn't come without reason to tremble. Not only would I be standing in front of 75 of their closest family and friends, I would have to encounter the awkward meeting of an old friend with past hurt between us. There was and will always be reasons to say "no" to the call on your life, but with prayer, nothing can stop you. In fact, prayer proved to be so powerful as to propel me into this opportunity with radiating confidence without room for nerves to even consider their way in. I'm shook by the perfection of the weekend and the places God asked me to stand tall. I'm in awe of the way my friends showered me with prayer that was felt miles away. I'm grateful for the divine power and love of our Risen King.
I can feel the prayers that have been prayed for me like never before and pray you find that too. I pray that you find community so good and so strong that on the day of your biggest calling, no nerves can hold you back. I pray that you speak life to yourself on your hardest days. I pray that you share your prayers with the community around you so that they can join in and pray for you too. That way they can build walls of protection around with the words they speak. I pray that just as I have, you too, would find yourself in awe of the power of prayer in your life.
(My friends Fed & Amanda, who I married on 9/26/2022!)
(My desk at school! Woohoo! Teaching 6th/7th grade Social Studies!)
(My very, very good church friends!)
(My family I came home to!)
(Final photo of L SQAUD together in GA, June 2022!)
(Me & Laney Girl!)
(Me & Haley Graduation Week, June 2014!)