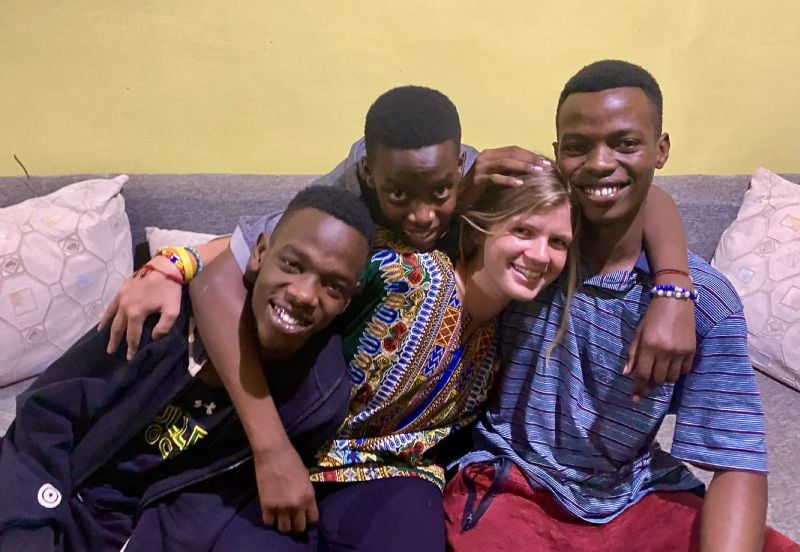 Voices of the Ministry – My Rwandan Brothers
Voices of the Ministry – My Rwandan Brothers
Mucyo, Mugisha & Manzi!!!
One of my favorite parts about being on the WorldRace is meeting and connecting with others. I love hearing their stories, the reasons they love the ministry they're a part of, what they think about God, and what they want their life to become. It's fun to share in what they have already overcome to be where they are and imagine where they are going. Therefore I've been led to create this video series, Voices of the Ministry!
In this video, you'll hear 3 songs from my Rwandan Brothers, Manzi, Mucyo & Mugisha. All 3 of them love music and we spent a lot of time this month sharing music with each other. This often looked like piano worship, practicing new songs or singing at the top of our lungs. It was so fun to share the gift of music with them!
The first song is sung and played by Manzi. He wrote and created this song on his own, so it's original. He combined some of his native language, Kyrwanda with English. And he has taught himself how to play both the piano and guitar via YouTube! How cool is that?!
The second song is sung by Mucyo. He also taught himself how to play piano and guitar. And he often plays piano in the church. Beyond musical talent, Mucyo is a fantastic translator. He would translate for us when we spoke in church, on YouTube and even at the television station.
The third song is sung by Mugisha (Prince). He was our youngest brother at 14 years old. He has a lot of energy and is certainly the most free spirit of the crowd. Although he doesn't play instruments as frequently as his brothers, he loves to sing and listen to music.
The last little ditty was written by our 4th brother, Sheero. He was one of the teachers in the preschool but previously found himself living with this family. He has a heart of gold and also plays piano in church. I think he will miss us the most.
Thank God for such a universal gift in music! We don't always have to know the words to know the heart, passion or emotion behind the song. It's beautiful really.
I'm going to miss these guys but it was a gift to get to spend two months sharing so many memories, so much life and so much music with them!